Providing staff that are local to your facility
ABLECARE work in private and public healthcare
Servicing all health care providers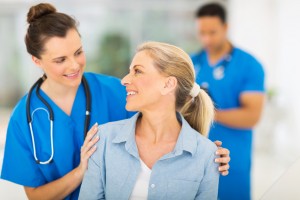 ABLECARE provide professional fully qualified staff to an expanding variety of Aged Care Providers and Health Care Services in Victoria and Southern New South Wales.
ABLECARE respond effectively and efficiently to health care organisations catering to their specific needs, servicing facilities requiring staff on a casual/temporary basis.
ABLECARE also offer recruitment services for staff placement, permanent positions and short term assignments. By offering this local service ABLECARE has the ability to ensure your valued residence are being cared for in line with the organisations values and behaviours, providing customer service excellence by assisting in relieving staff shortage stress immediately.
ABLECARE commit to your business by supplying local staff without the additional expenses that can be attached when engaging services that are not local to your community, and in turn raise the cost of the service that can be provided to their valued residents. With ABLECARE being local to your area, facilities don't have the added stress of incurring additional travel cost, extended wait time from relief staff having to travel a distance and in some cases accommodation expenses.
Our aim is to provide dedicated and localised staff with the experience to provide the compassion and empathy that is essential to dignified care.